ADRA Rwanda Board members visited Mugombwa Refugee Camp located in Gisagara District, Southern Province, yesterday, which hosts over 8,000 Congolese refugees who fled in 2012 during conflicts opposing FARDC and M23 rebels. As they got to the camp, seven Board members were accompanied by the Governor of Southern Province, Alphonse Munyantwali, the Mayor of Gisagara District, the Representatives of the Ministry of Disaster Management and Refugee Affairs (MIDMAR), UNHCR, WFP, as well as other partners. The purpose of this visit was to familiarize with the organization activities in the field.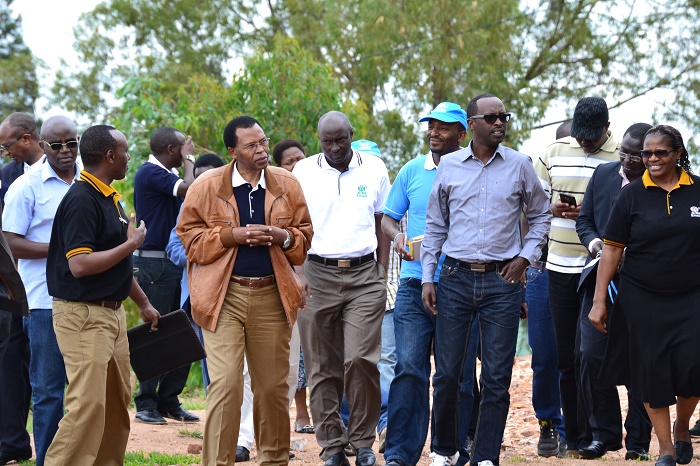 They visited Mugombwa (B) primary school located in the camp that has more than 1800 students —less than 20 per cent are nationals. This school has 44 classrooms was constructed by ADRA Rwanda in partnership with UNHCR. They also visited Mugombwa (A), an existing primary and secondary school outside the camp that was extended (25 more classrooms also constructed by ADRA Rwanda in partnership with UNHCR) to accommodate refugee children. The school has over 3000 students, 52 per cent are refugee students. In addition, they visited an Early Childhood Development Centre and Warehouse Food Distribution Centre as they toured the hilly camp.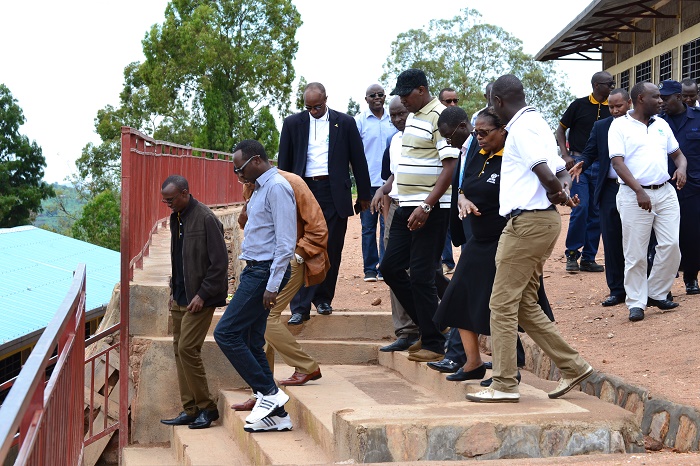 The Governor of Southern Province commended the good cooperation with ADRA Rwanda, as he appreciated the visit to the camp by its Board members. "This is an opportunity to review what is not going very well and discuss the way forward, and also learn from good practices," he said. He continued to say "the challenges we have seen are very small compared to the strength of partners" .
The challenges identified during the visit include lack of play grounds for school children, a school library under construction which is small compared to the number of students, and insufficiency of school feeding cooking pots at Mugombwa (A). They also identified issues of soil erosion at Mugombwa B, as it is collated on a hilly space, and school maintenance issue (broken glasses, damaged doors/windows…) due to lack of a fence around the school at the same school . All concerned partners promised to deal with these issues in due course. Dr Hesron Byilingiro, the Board Chairperson urged all partners to work together to achieve the common goal. "We all want to transform lives of people, and if we (partners) are not in the same direction we can't achieve anything," he said, adding "when you know you are in good direction don't allow anyone to stop you".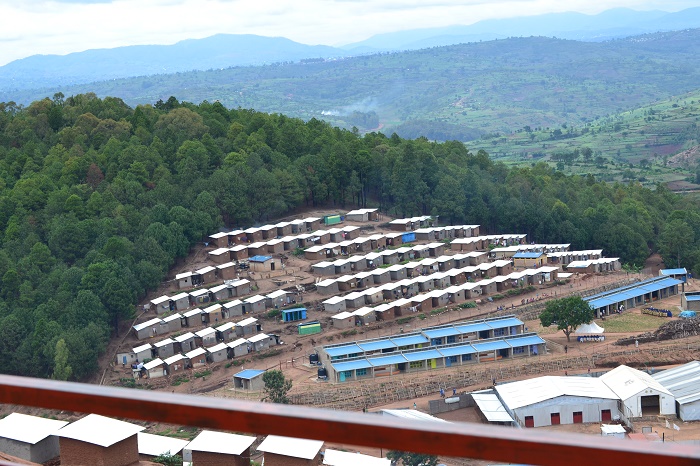 ADRA Rwanda in partnership with UNHCR is in charge of the education component in all six Refugee Camps. In addition, ADRA Rwanda carries out food and non-food distribution in all refugee camps. Rwanda is home to more than 100,000 refugees, the majority of them come from DRC.