"My name is Fraisca Nyiramihanda. I am 18 years old and live with my mother in Karambi village, Murundi Sector. I have a baby girl who is 3 years old. As you can notice, I gave birth before I was 15. My parents were in constant conflict and fights. My pregnancy, which came partly due to those conflicts at home made things worse. My father abandoned the family and disappeared while I was young. This made my life more miserable as my mother attributed the disappearance of my father to my pregnancy thus putting the whole burden of catering for the entire family and even the grandchild that was on the way on her.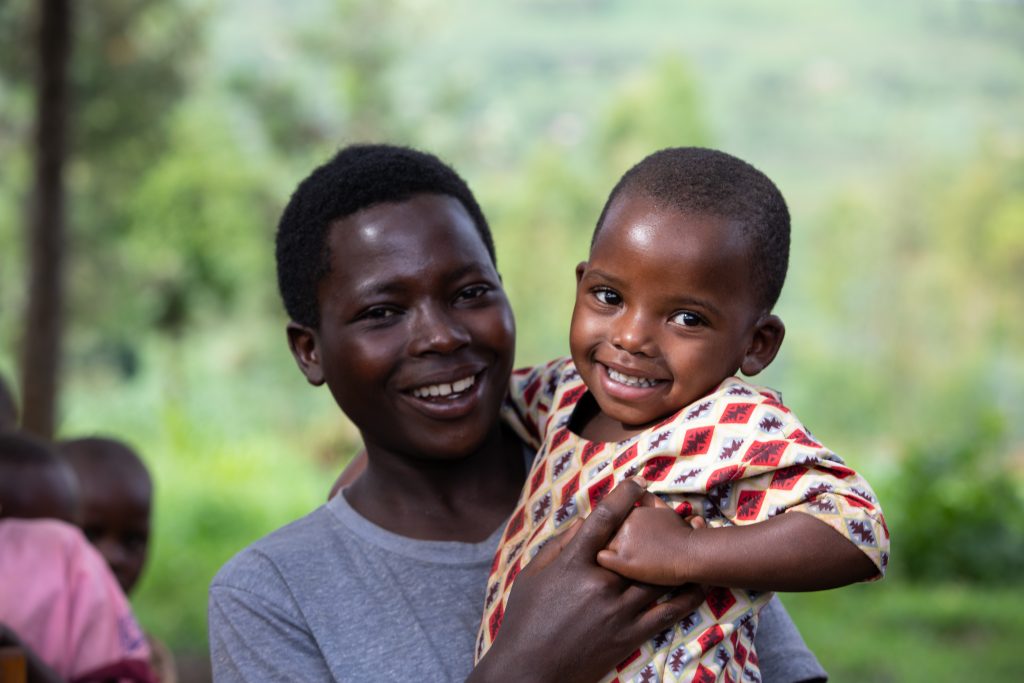 Getting pregnant and giving birth at such an early age brought on me a lot of shame which was made worse by the unfair environment both at home and the village community. I was the talk of the village. I was branded as bad and promiscuous girl who brought disgrace to the family. This led me to isolate myself from everybody. I could neither get out of home nor carry my baby in public. I feared going to the market or church for fear of gossips from persons who knew me.
My delivery was complicated, and I spent a long time in the hospital as my daughter was born pre-term. At the age of one year, my daughter weighed 5 kg, which was far below the normal weight of a one-year-old. As for me, I weighed 34 kg meaning that both my baby and I were malnourished. My baby was often sick, and I thought she had been bewitched as I did not know anything about malnutrition and nutrition. It was when I took my daughter for the Growth monitoring session organized by the PROMISE project that I was informed that my child was malnourished and in the red zone (acute malnutrition). I was advised to attend the 12-day PD/Hearth session for rehabilitation, which I did. Today, my baby has normal weight, and I have gained weight from 34kg to 56 kg – I can't believe it!
About 2 years ago, I heard that the PROMISE project was mobilizing adolescent mothers together and that is how I caome out from hiding. This initiative of bringing us together has transformed my life greatly. I have been able to come to terms with what happened to me, and I know that it is not the end of my life. Through the club that we have formed as adolescent mothers, we have learnt many things that have changed our lives. We have learnt about child nutrition; how to prepare a balanced diet; danger warning signs in pregnancy; mothers and children; how HIV & AIDS is contracted, and it can be prevented, hygiene and sanitation; and family planning.
I have gained self-confidence and can move freely with my daughter without shame or fear. Through our club I can save small monies and get small loans which I use to buy and sell some fruits for profit. I am now able to provide for my daughter and myself and no longer dependent or a burden to my mother.
I am happy to be part of the club which is now conducting community sensitization on various maternal and child health, as well reaching out to fellow adolescents as we share our stories and warn them not to fall in the same trap.
I have no words to express my gratitude to ADRA Rwanda and the people of Canada for the PROMISE project. I am committed to using my energies to sensitizing girls to engage in behaviors that will end them in the unpleasant situations that I found myself in, while I sensitize parents and the community against mistreating girls who were pregnant."