My dream is to become a heart surgeon!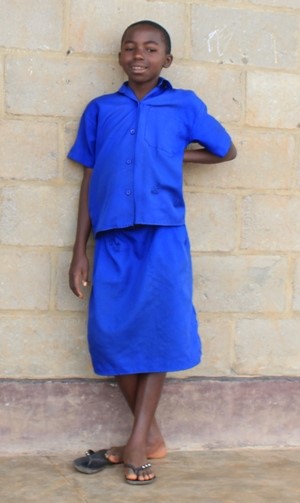 I am called Alice Mukakayigi and I am 12 years old. I am Rwandan by nationality. I go to Groupe Scholaire Mugombwa which is an integrated school where both nationals and refugee children study together. I stay with my parents and it takes me about an hour to get to school. I have to start off at 6am in order to be at school by 7am ever since I started my primary school until now when I am in Primary four.
I prefer studying at this school mainly because we are served with porridge when we come to school, which is not the case with other schools in the neighbourhood.  The porridge we get through the school feeding programme is very beneficial to us in that it helps us concentrate while in class; I just can't think of missing school because at home I can't get porridge – ever since the term (2 months) started I have not missed even once; I never doze/sleep in class because I am not hungry; knowing that I will have porridge at school helps use my time well – I don't have to spent time to prepare and taking breakfast at home before coming to school in the morning. So far, I don't remember any of my colleagues from P.1 that dropped out of school! We look school because we are assured of something to eat.
My dream is to become a heart surgeon! 
Reviewed by: Francoise Murekatete, SFP Project Manager
Prepared by: Martin Rutazigwa, M&E officer