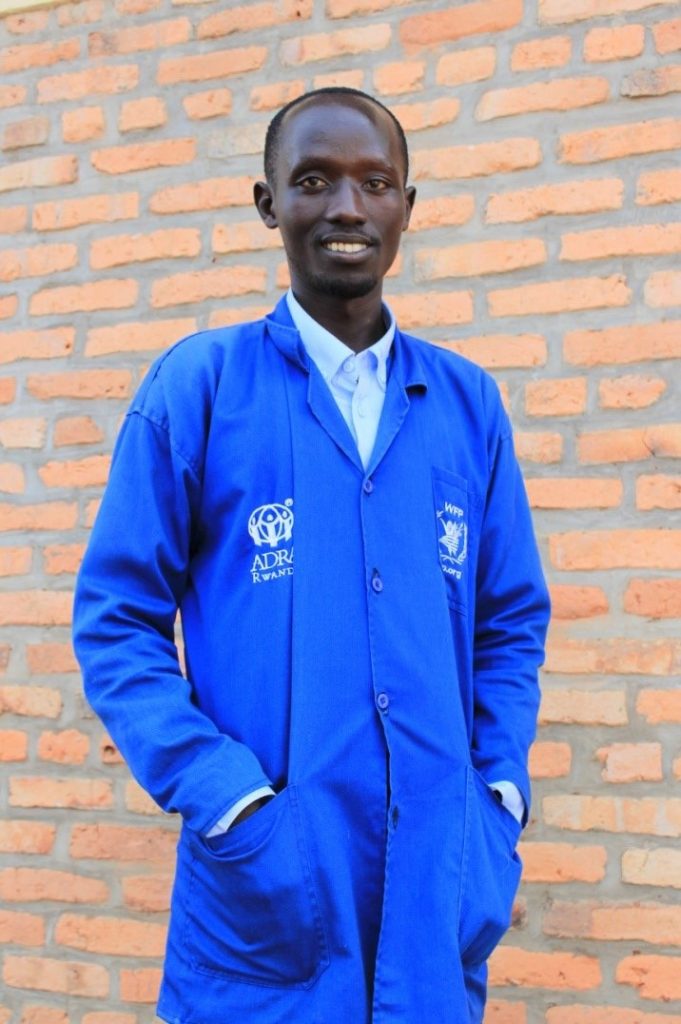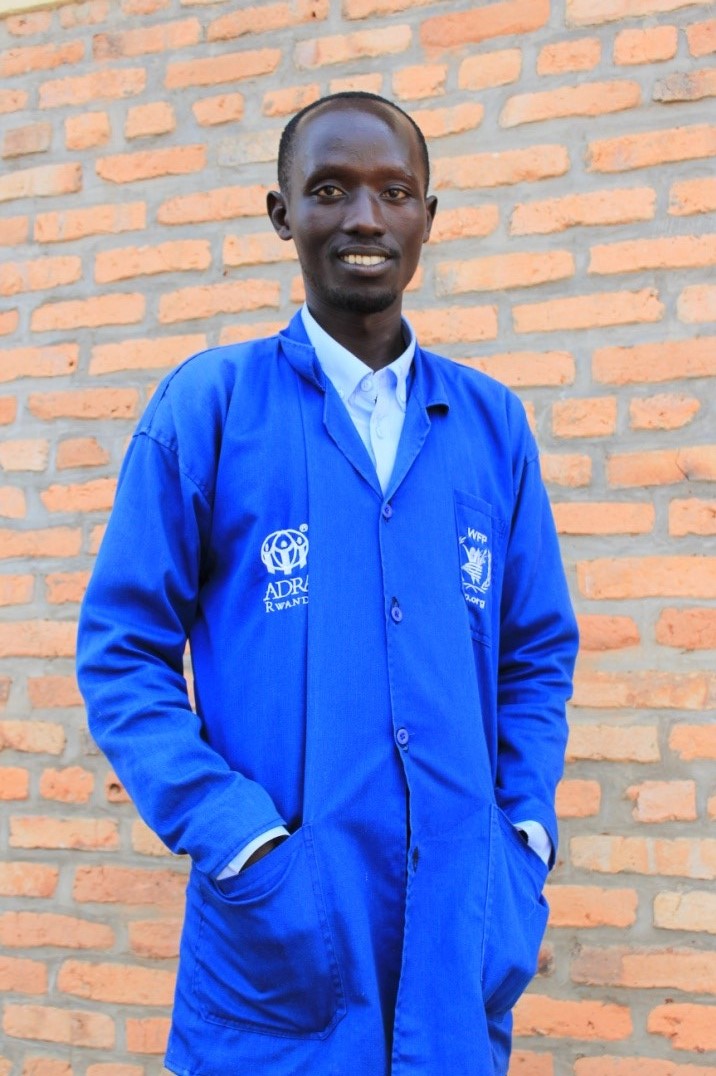 I am called Aphrodise Habamuremyi and I serve as the Deputy Headmaster of Nyabicwamba Primary school in Gatsibo Sector in Gatsibo District in the Eastern Province of Rwanda. I have been serving at this school since 2015 when it was first established particularly for the Congolese refugee students. This school which has 2 satellite schools i.e. Maendeleo and Nyabicwamba where the former is based in the refugee camp while the later is within the host community. Nyabicwamba Satellite which host Primary 5 & 6 has a population of 1,115 students with 96% being Congolese refugees against 4% who are Rwanda students from the host community. The entire school and its host satellite schools currently have a population 2,584 with 51% being girls.
The School Feeding program in this school started in 2015 and I have been able the difference between a school with and without a school feeding program. From the different schools where I have served as well as this one, I have been able notice the benefits that the School feeding program has brought about in our school. Some of the benefit I have witnessed includes the reduced dropout which mainly was due to high level of poverty in the families; absenteeism has reduced drastically as children are assured of a cup of porridge which they not have at home. This year (2019) we have had cases of 3 children (one girl and 2 boys) that had dropped out of school because they are assured of meal at school. With porridge at school, most children both from the refugee and host community do not need to go home for lunch because either there is nothing or due to distance, hence the porridge can sustain them and follow their studies. When there is no porridge for a day, there is high tendency of children escaping from school and the attendance tends to drop by over 10%.
Although we have cooks and other support staff, in a way to build as sense of responsibility among students, we have them take part in minor activities like serving in their respective classrooms. With this engagement, time is well managed to avoid interruption with the school program.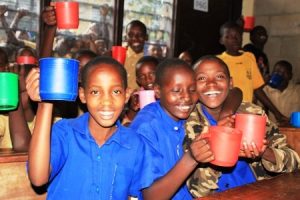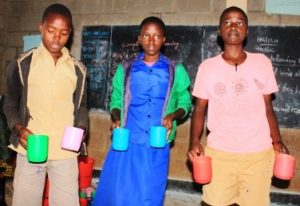 Reviewed by: Francoise Murekatete, SFP Project Manager
Prepared by: Martin Rutazigwa, M&E officer